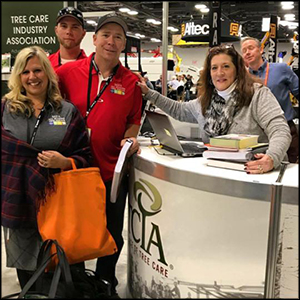 What differentiates us from the competition? Professionalism, quality, honesty and dependability — combined with exceptional customer service — forms the foundation for our business philosophy. No matter what all seasons tree service you need, we take great pride in delivering high quality results for a great price.
After nearly 30 years of service in West Michigan, the dependable team at M&A All Seasons Tree Service continues to remove, trim, grind and clear trees on residential and commercial property with the pride and determination to get the job done quickly and effectively.
Our staff focuses on providing quality customer service. Whether you're looking for a full lot cleanup or you just need a tree removed, our team wants to complete your project without putting a dent in your wallet.
M&A All Seasons Tree Service remains focused on safety — as part of being up to date on all of our licenses and insurance policies — ensuring that you receive safe and reliable service every time. Additionally, each member of our team undergoes extensive background checks to ensure that our philosophy of trust, honesty and professionalism remains strong. We are committed to the continued education and training of our new and current employees, and all of our team members receive ongoing industry-specific training and educational instruction to stay on top of the latest safety regulations and industry best practices.
Combining quality, value and service, M&A All Seasons Tree Service remains the best option in West Michigan for all of your tree removal, trimming, stump grinding, lot clearing and emergency storm damage needs.
For more information about professional tree services from M&A All Seasons Tree Service, please contact us here or call us directly at 616.328.9357.