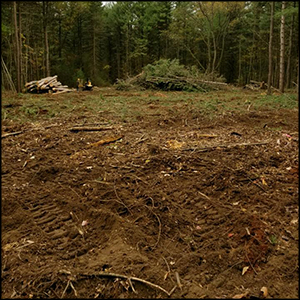 Clearing land to build a road, home or commercial structure remains one of the most labor-intensive jobs of any construction project. Removing large trees and thick underbrush requires effort, skill and specialized equipment.
Let M&A All Seasons Tree Service help you complete your next lot clearing project correctly, safely and on time.
From large industrial clearings to small house additions or road access, our experienced team of licensed professionals specialize in transforming your undeveloped property into an area ready to build on.
With decades of experience in tree removal and stump grinding, we strive to turn a difficult, potentially dangerous and time-consuming project into a worry-free experience.
For more information about the Grand Haven lot clearing experts at M&A All Seasons Tree Service, please contact us here or call us directly at 616.604.0501.