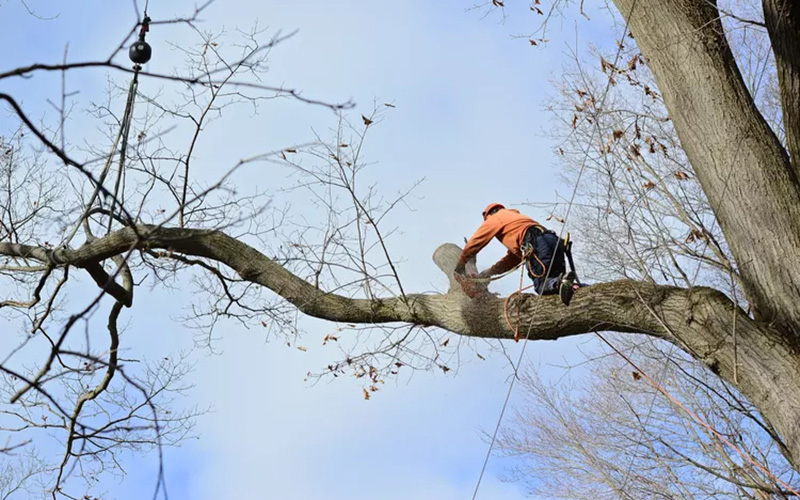 13 Dec

Leave Tree Cutting to the Pros

Examples of funny DIY tree cutting videos abound on YouTube. A man on a ladder cuts a branch and knocks himself twenty feet to the ground; a truck pulls a tree with a rope, only to have the tree fall on the house they were trying to avoid; a falling tree brings down a powerline and cuts power to the entire neighborhood.

While watching these videos and laughing at the actions of those involved — we rarely stop to consider how much we have in common with them. These usually hard working, self-sufficient individuals choose to trim their trees themselves in order to save money. Yet often they quickly learn that they lacked the experience to perform the task safely. Whatever the reason, these individuals quickly discover that a lot can go wrong without a proper understanding of trees, climbing, tools and cutting techniques.

Watching YouTube instructional videos hardly prepares you for the unpredictability of mixing nature, chainsaws and gravity. Trimming and removing trees is dangerous work, and the stories lose their entertainment value when someone becomes seriously hurt. For this reason, allowing professional tree service experts to help you get the job done safely remains your best option.

Safe and effective tree cutting requires years of experience working with the proper tools, such as pole saws, bucket lifts, cranes and climbing gear. Skilled in the use of this equipment, our licensed tree service professionals come prepared to do the job correctly. You can also be sure that our tree service experts work are fully insured and bonded. While accidents sometimes occur, you can be secure they our team will be prepared to handle them.

For more information about tree cutting from the experts at M&A All Seasons Tree Service, please contact us here or call us directly at 616.604.0501.