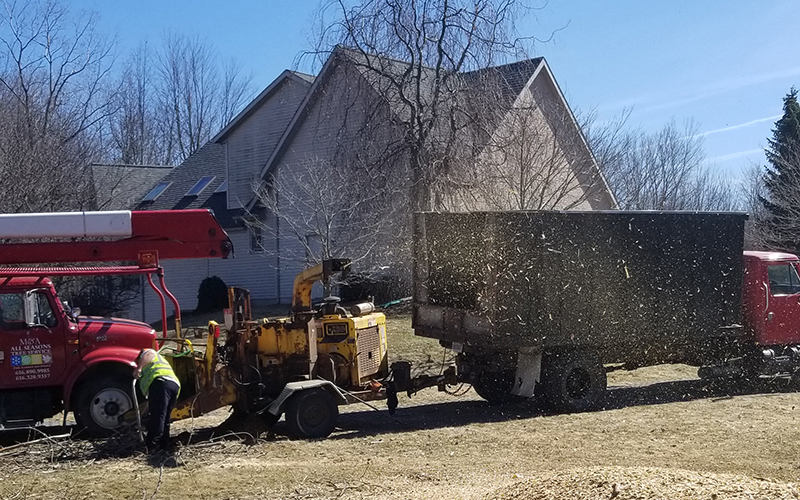 19 Mar

Avoiding Liabilities from Trees

Normally, trees provide numerous benefits in the background of the day-to-day activities of running a business. While the trees on your property offer shade, aesthetics, water absorption, and many other environmental benefits — they also represent potential safety and liability issues if not properly cared for year round.

Over 100 people are killed by trees every year in the United States, a country with over 250 billion trees. While injuries caused by individuals falling out of trees remain uncommon, many opportunities still exist for accidents to occur. Although most tree-related issues involve minor injuries and minor property damage, costly and dangerous problems arise without warning when potential liabilities from trees on your commercial property are ignored.

Broken or loose branches and even full trees fall on buildings, vehicles and individuals when not cared for properly. Most issues occur following a heavy storm or weather incident, but soil erosion, parasites and mother nature present many instances where liabilities can result.

In addition to repair, medical and insurance costs, some of these accidents lead to litigation, including wrongful death lawsuits, personal injury lawsuits or premises liability lawsuits. Simple year round maintenance of the trees on your property helps give you the piece of mind that you are doing what you can to minimize dangerous or costly surprises.

Injuries, deaths and property damage caused by trees is highly avoidable. With proper maintenance, care and observation, you ensure that your business keeps moving forward without interruption from your trees. Simply taking the time to understand the potential dangers and consulting with licensed tree professionals to reduce your liability ultimately saves your business time and money.

For more information about avoiding liability from trees on your property from the experts at M&A All Seasons Tree Service, please contact us here or call us directly at 616.604.0501.