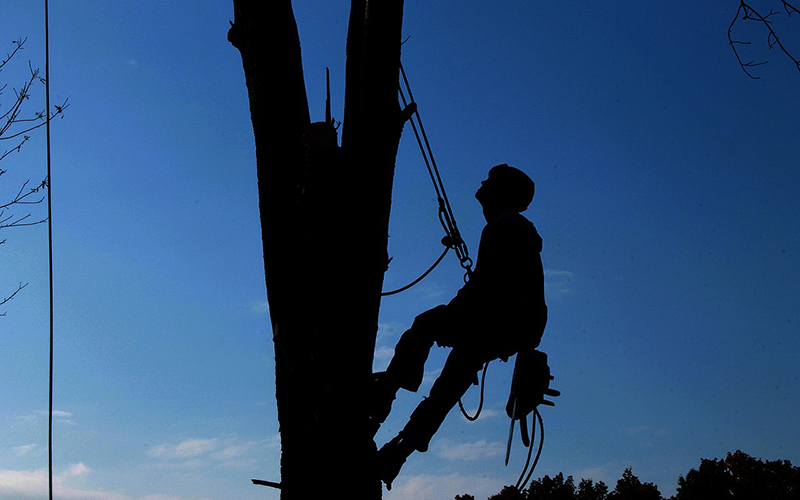 28 Jun

Tips For Trimming Your Trees

When it comes to trimming your trees, proper planning, tools and safety precautions become essential. By knowing the basics, you can fix the small stuff and leave the big problems to the pros. Trimming trees can be dangerous and tough, so we offer up some tips and tricks to make trimming your trees a breeze.
Simple tips for an easy trimming process include:
Be conscientious about the size of the branch

. If the branch is less than five centimeters in diameter removal of the branch is fine. Any larger than that and you might have some difficulty. When dealing with branches larger than 10 centimeters in diameter only trim them if you really need to.

Don't be afraid to make the cut

. Select a spot about three inches from the collar of the branch, and then make the cut. This will prevent the severed branch from tearing through the collar or the parent branch and harming future growth.

Seal or no seal.

Sometimes sealing the stump left after trimming is necessary, but in most cases nature will seal on its own. There are some exceptions in different cases. Certain trees tend to be fragile and are prone to diseases.

You may wish to use a non-asphalt based pruning sealer for these, as well as for any fresh stumps on trees in very dry climates.

Call an expert

. Tree trimming can be dangerous, and there is only so much you can do before it becomes time to call the pros. If you are inexperienced using the tools needed for tree trimming or removal, it's time to call a professional. Other times, the limbs you are trying to cut become too heavy, and a professional may be better suited for the job at hand. Injury, death and expensive property damage are the unfortunate outcomes of poorly planned and executed tree work.
For more information on trimming your trees from the experts at M&A All Seasons Tree Service, please contact us here or call us directly at 616.604.0501.