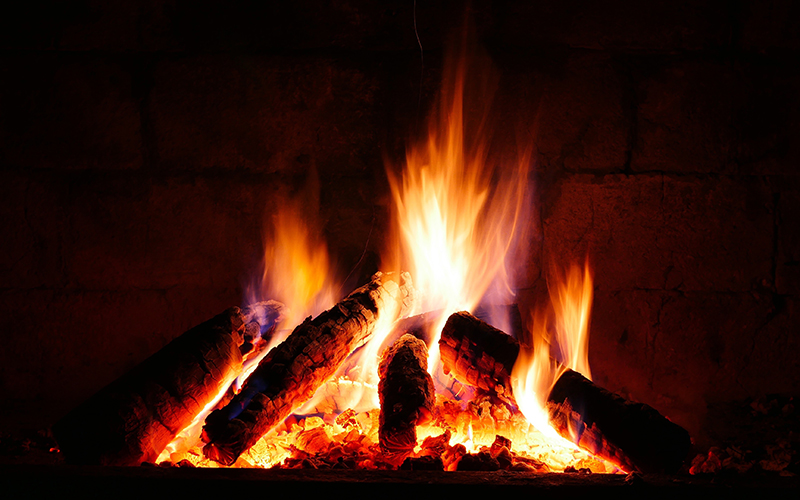 20 Nov

4 Benefits of Burning Firewood

When he cool, crisp air of Fall blows through your neighborhood it signals the season of raking leaves, carving pumpkins and enjoying the warmth of a crackling fireplace. . Whether you plan to roast marshmallows over a backyard fire pit or keep your house warm throughout the winter, remember that  a good fire starts with good firewood.

Once Autumn arrives, indoor and outdoor fires become the focal point of many memorable and fun events. With your quality firewood stacked and ready, just add food, friends and marshmallows and you'll be on your way to a great event. Ensure that your next family gathering, party or get together get people talking with quality firewood from a reputable source.
Stocking up on properly cut and seasoned firewood offers many benefits, including:
Cooking

: Aside from that rustic feeling you get from connecting with your natural side, cooking over a fire proves a time-honored way of cooking. As you might have seen at a local pizza shop, "wood-fired" cooking infuses new flavors of authenticity to your food. Additionally, firewood saves money on electrical and gas cooking.
Fuel Costs

: At a low cost and high availability, wood fuel provides an excellent source of energy for heating (and warm lighting). Even if the power goes out, there's still a main source of heat, which especially comes in handy during the winter months. Storms could cut power for days, leaving your plumbing at risk of freezing. Overall, wood stoves and fireplaces make for comfortable living –– an excellent opportunity to curl up next to your fire with an engaging book or a loved one.
Environmental Impact:

If you're concerned about burning wood's impact on the environment, worry no further. Wood is carbon-neutral, meaning that the amount of carbon dioxide that is produced from burning is roughly the same amount absorbed while trees are growing. Recently planted trees and plants continually grow and, as they grow, they absorb carbon dioxide. Wood stoves also uses energy much more efficiently than gas fires or open fires, ranging from 60% to 80% efficiency. Simply put, using a wood stove saves energy.
Good Wood Burns Better:

Try to purchase only hand-cut wood from standing or fallen trees from a reputable company. The best wood has been seasoned for two or more years — with one year as the minimum seasoning time — to ensure maximum burning. Avoid chemically-treated firewood — safely burn firewood in your fireplace, fire-pit, smoker, wood stove or for a campfire on a cold night.
If you're thinking about purchasing professionally cut and seasoned firewood, remember that responsible and sustainable firewood options exist. From one cord to a truckful, keep your fire burning this winter with seasoned, hand-cut wood that you can trust.
For more information about firewood from the experts at M&A All Seasons Tree Service, please contact us here or call us directly at 616.604.0501.