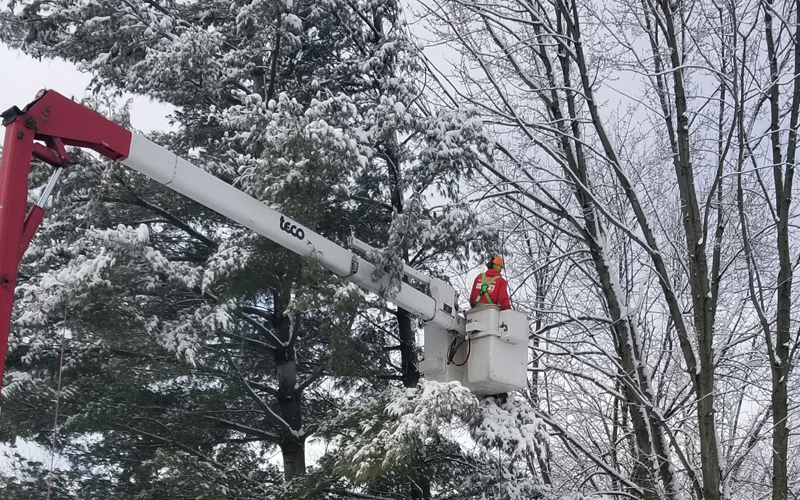 18 Mar

Spring Cleanup Checklist

Normally, Spring cleanup in April brings with it warm weather, longer days, and signs of budding life in your yard. Although snow still covers the ground in Michigan, it's still time to start thinking about sprucing up the outside of your property. In order to set the stage for a safe, relaxing and enjoyable summer, your lawn, garden and trees need some extra help getting back to looking their best.

In addition to sprucing up the look of your property, Spring remains the best time to check your property for damage that may have occurred over the harsh winter months. Broken or hanging tree limbs, rotting exterior wood, algae accumulation and damaged shrubbery need to be addressed during Spring cleanup for both aesthetics and safety.
Here is a simple Spring Cleanup checklist to help you bring your property back to life:
Trim or Remove Trees
Tree branches get damaged by cold, snow and wind. Dead, damaged and diseased branches need to be removed as soon as possible to prevent insect and decay organisms from entering the tree. The best time to trim or prune a tree is early Spring, just before the buds open. Proper care prevents headaches and extra costs in the future, and can help you to avoid expensive damage to your property throughout the year.
Repair Hardscapes
Hardscaping tasks include fixing fences, rebuilding crumbling walls and any other structural repair. As long as temperatures are above freezing and it is not too wet, even pouring concrete is possible. While you're already tending to your lawn and garden, take care of these structural aspects that will help to create a beautiful outdoor space.
Clear Flowerbeds
If you failed to complete this task in the Fall, there is still time to make an improvement to your beds. Rake out fallen leaves and dead foliage, pull up spent annuals and toss in a wheelbarrow with other organic yard waste. Push upended plants back into flower beds and borders, or replant them using a shovel. Ensure that you have a good base for planting new flowers and plants in your garden.
Treat Lawn
Spreading pre-emergent onto your lawn reduces the impact and presence of annoying spring and summer weeds. As soon as temperatures top 50 degrees, it is normally a good time to add the first dose of fertilizer and treatment to your lawn.
For more information about Spring tree trimming from the experts at M&A All Seasons Tree Service, please contact us here or call us directly at 616.604.0501.