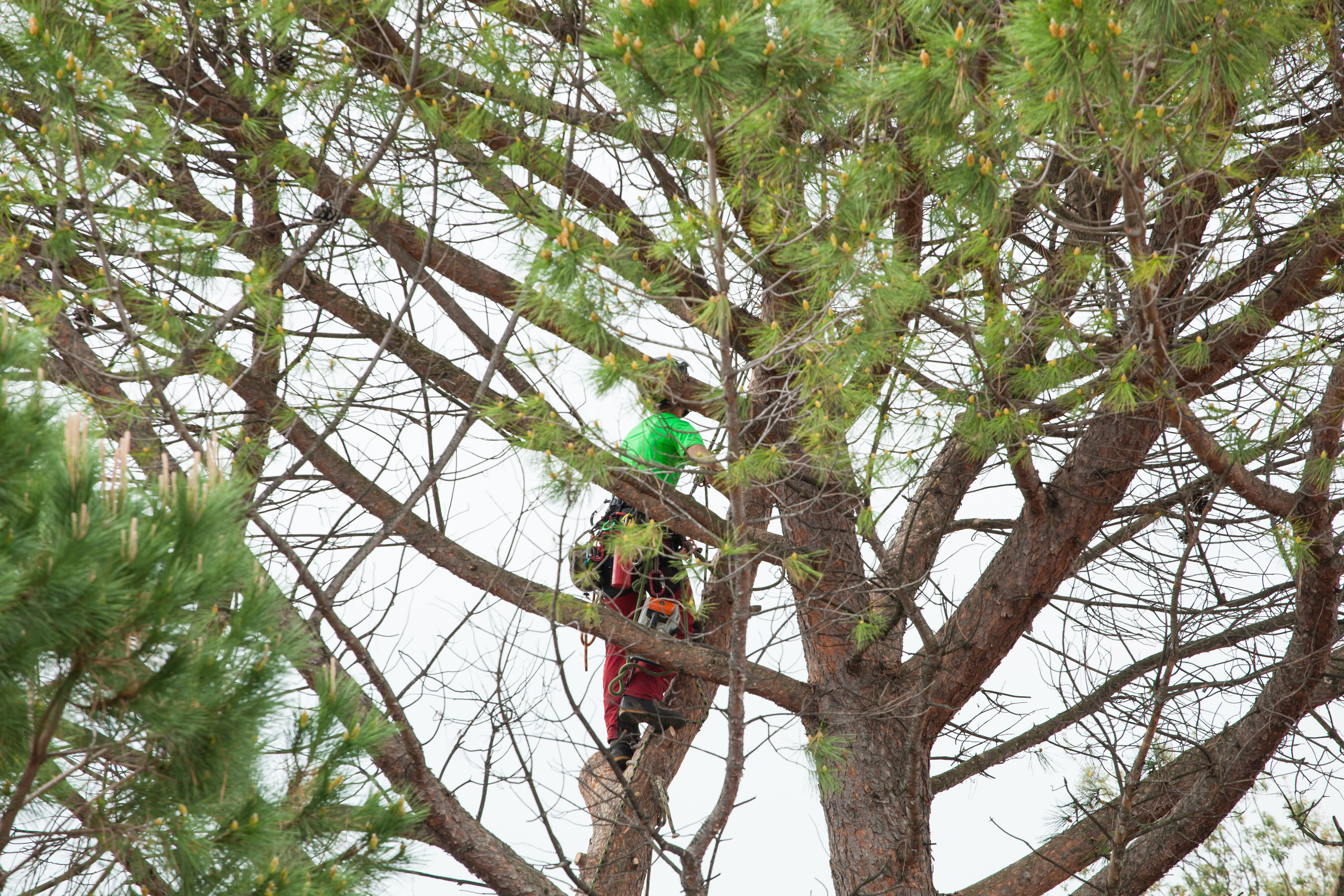 13 Jun

Common Tree Trimming Mistakes

While tree trimming seems like a simple task, it remains difficult and dangerous when performed improperly. In addition to safety issues and potential property damage, tree trimming also may result in decay, stress or death to your trees.

Because tree trimming involves dangerous equipment and climbing, people often hire tree service experts to trim their trees. However, if you have a do-it-yourself attitude, and want to trim trees yourself, make sure you educate yourself about the dangers of tree trimming.
Learn how to avoid these common mistakes:
Topping The Tree:

Topping involves cutting off the top or the main branches of the tree when the tree is overgrown. Topping, often the most harmful tree trimming practice, usually weakens the tree..

Over Pruning:

An acceptable amount of the tree to remove ranges from 5% to 15%. When you prune over 15%, you stunt the growth of the tree by impairing its ability to produce and transfer food. Over pruning also leaves the tree more susceptible to disease

Improper Technique:

Many people trim trees too close to the main trunk. Doing this removes the "branch collar," which helps the tree heal when wounded. Trimming too close to the main trunk also leaves trees vulnerable to wounds from diseases and pests.

Poor Timing:

Don't trim trees in extremely cold or hot weather, as they are under stressful conditions. Stick to seasonal tree trimming varying by your location, tree type,




and tree condition.



Safety First:

Make sure to keep your neighbors, yourself and the property safe when trimming trees. Assess your scenario before starting, stay alert at all times and wear protective gear to ensure safety.
Tree trimming mistakes occur when people forget the potential harm caused by careless trimming practices. Often, the best solution involves hiring tree trimming experts who are educated in the field.
For more information on common tree trimming mistakes from the experts at M&A All Seasons Tree Service, please contact us here or call us directly at 616.604.0501.